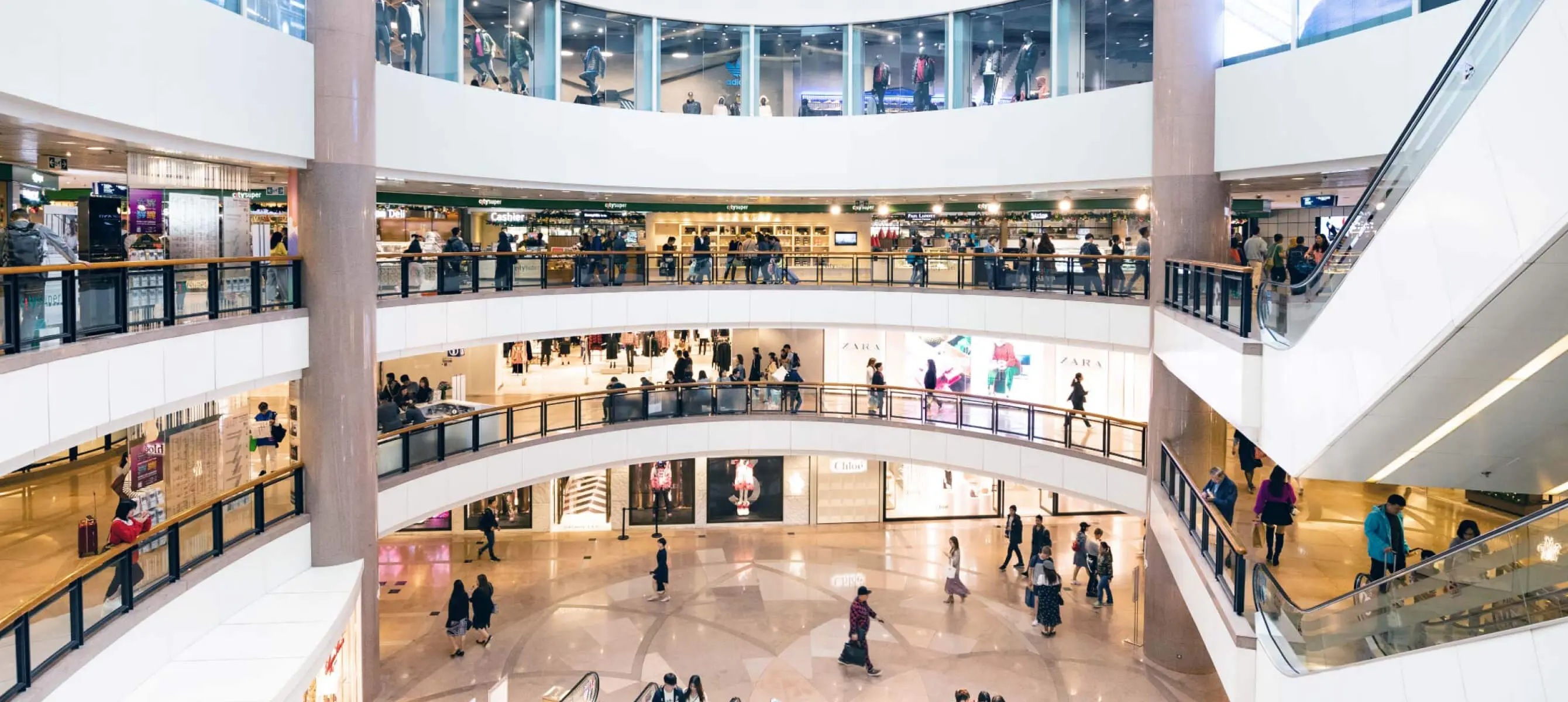 Indoor navigation and seat availability information.
Arent × Shimizu Corporation
Oftentimes, it is difficult to find your destinations in commercial complexes with multiple floors and many shops. To solve the issue, we developed a dedicated navigation service for helping you navigate through facilities without hassle. Combining high-accuracy indoor positioning and voice navigation, it shows you the fastest route to your destination. You can also check the availability of restrooms and restaurant seat availability information on a real-time basis. Ever since it was first introduced in a large commercial complex in Nihonbashi, Tokyo as a model project, we have been continuously expanding the coverage areas of the service.
OUTLINE
CLIENT

Shimizu Corporation
Issue

In large facilities, it is difficult to navigate through and find seat availability information.

Solution

We developed an indoor navigation service.
Chart: Domains in the Construction Market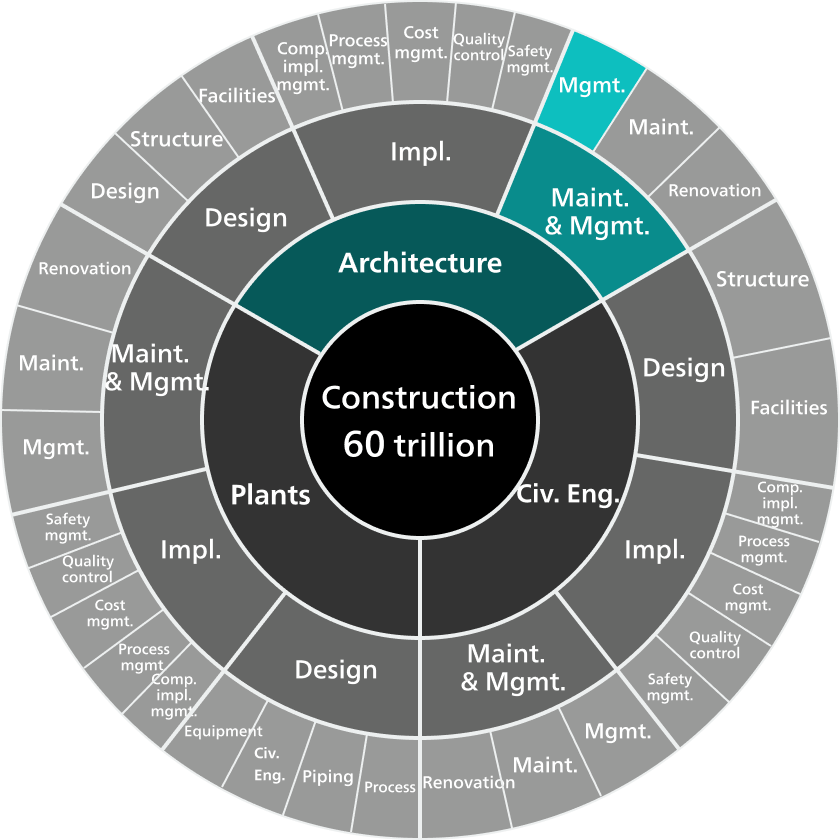 It helps you navigate through the facility accurately using indoor positioning and cloud technologies.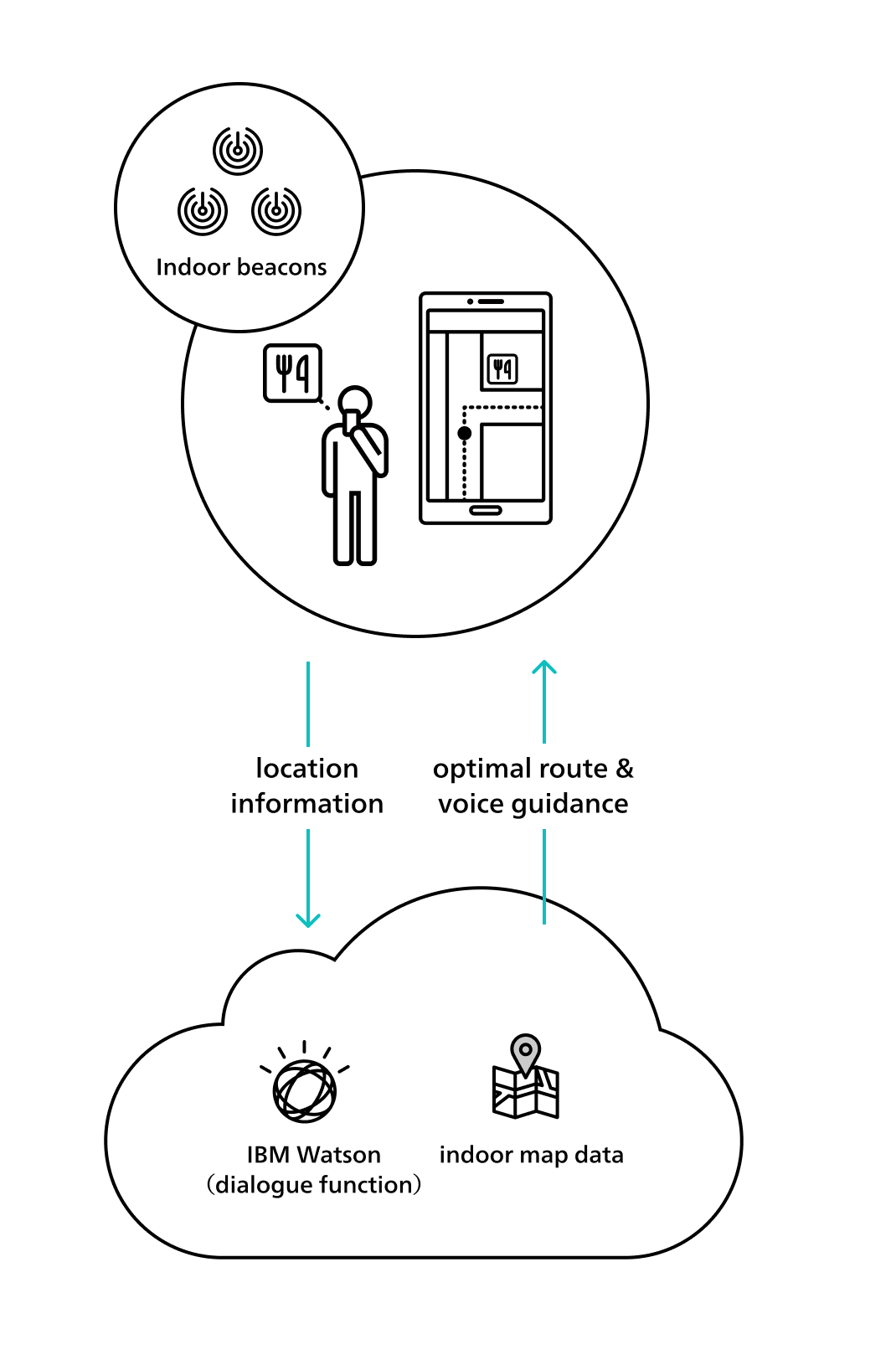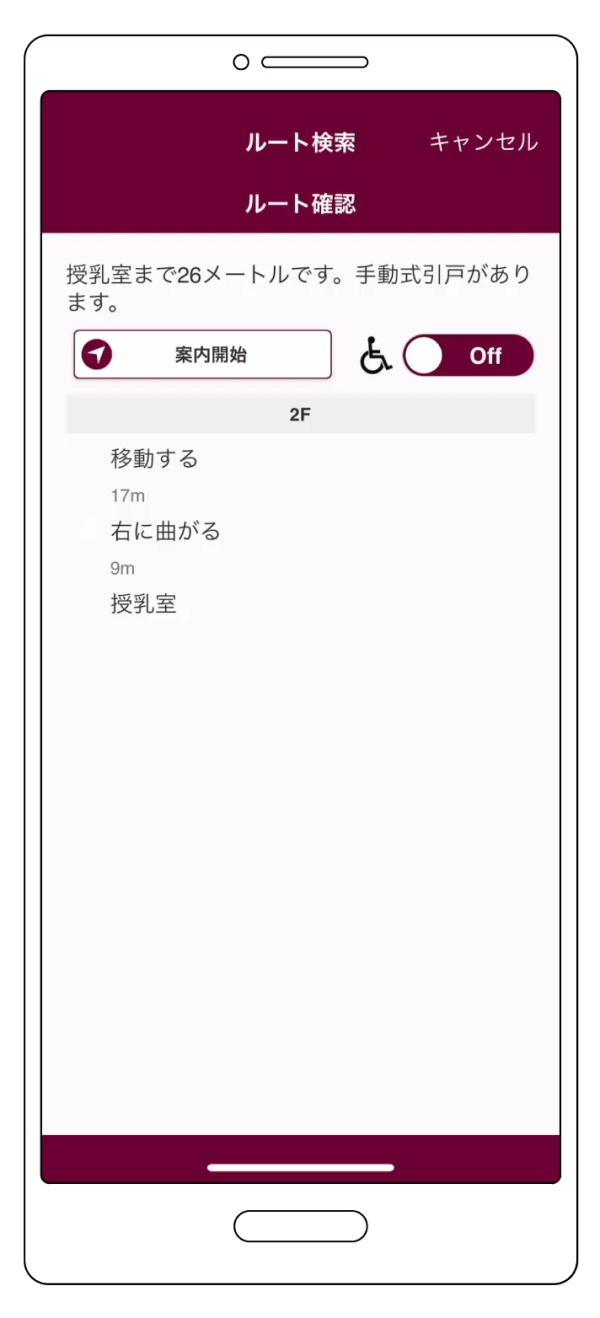 WORK FLOW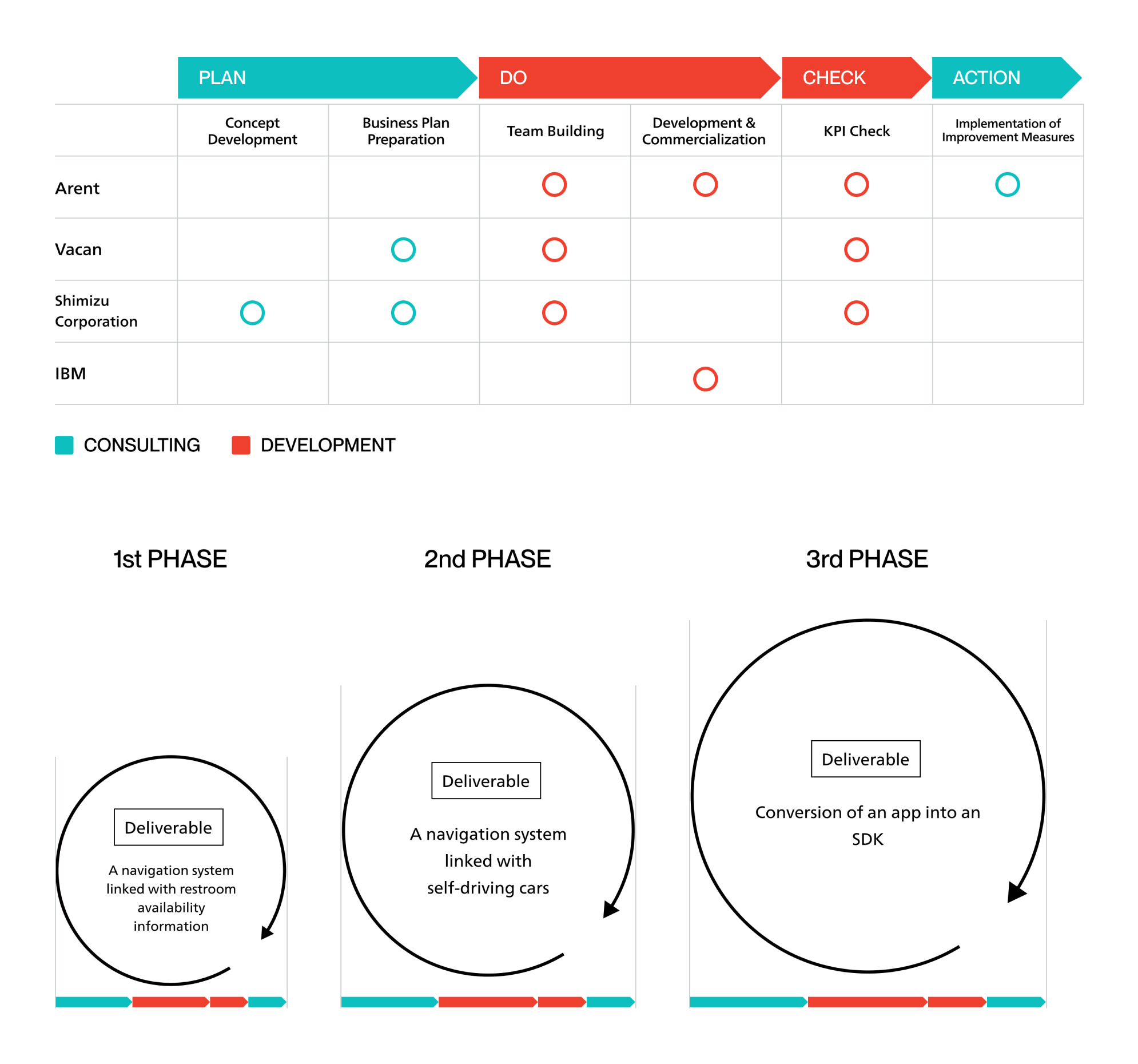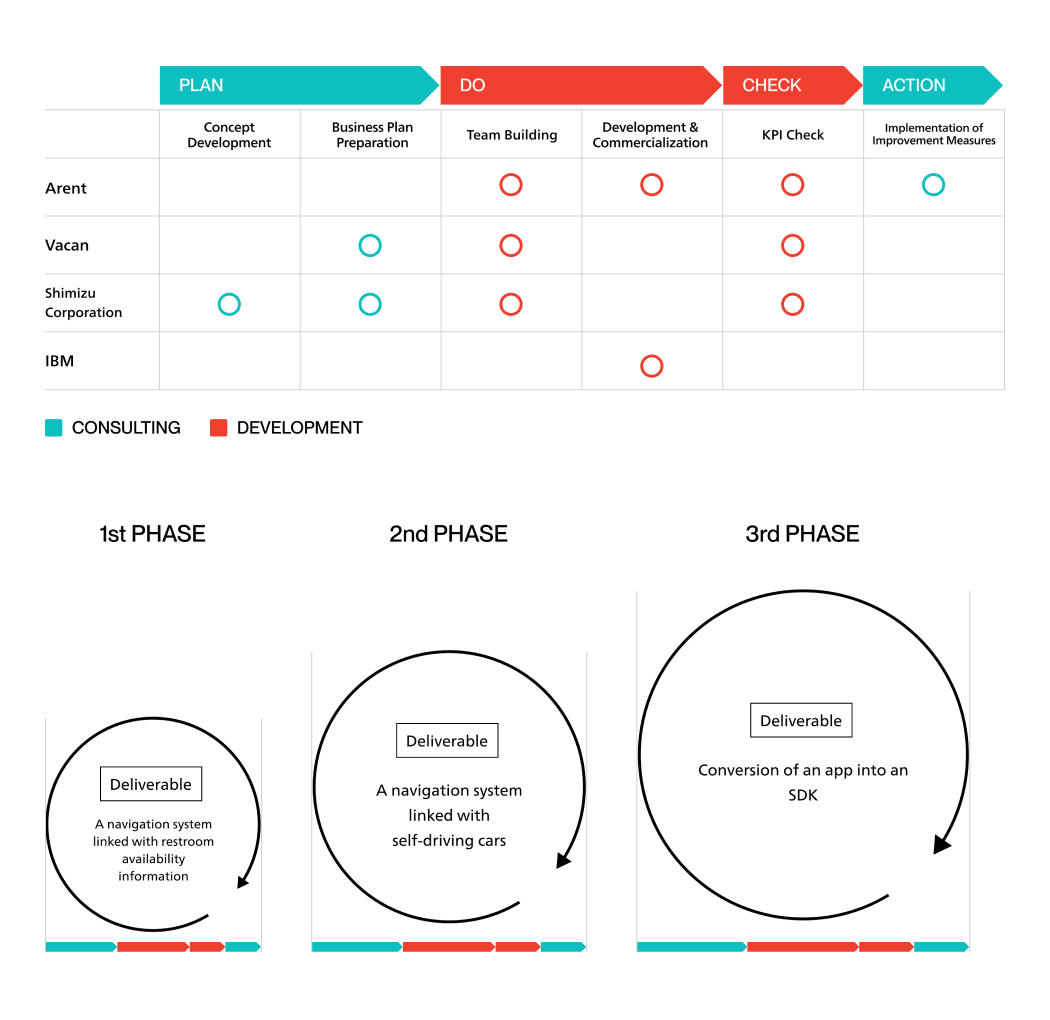 1st PHASE

By adding restroom availability information to the navigation system, not only does it show you available restrooms, but it also guides you to the restroom.

2nd PHASE

Just by selecting your destination, the system arranges the car you need by the time you get there, and it guides you to the location.

3rd PHASE

A platform for enabling third parties to develop navigation apps that are linked with a variety of services
Case Study
*Some projects are currently in progress.