While unraveling the "tacit knowledge" held only by certain people in your company, we work together and, with surprising speed, develop new digital businesses for solving the issues that the industry has long been suffering from.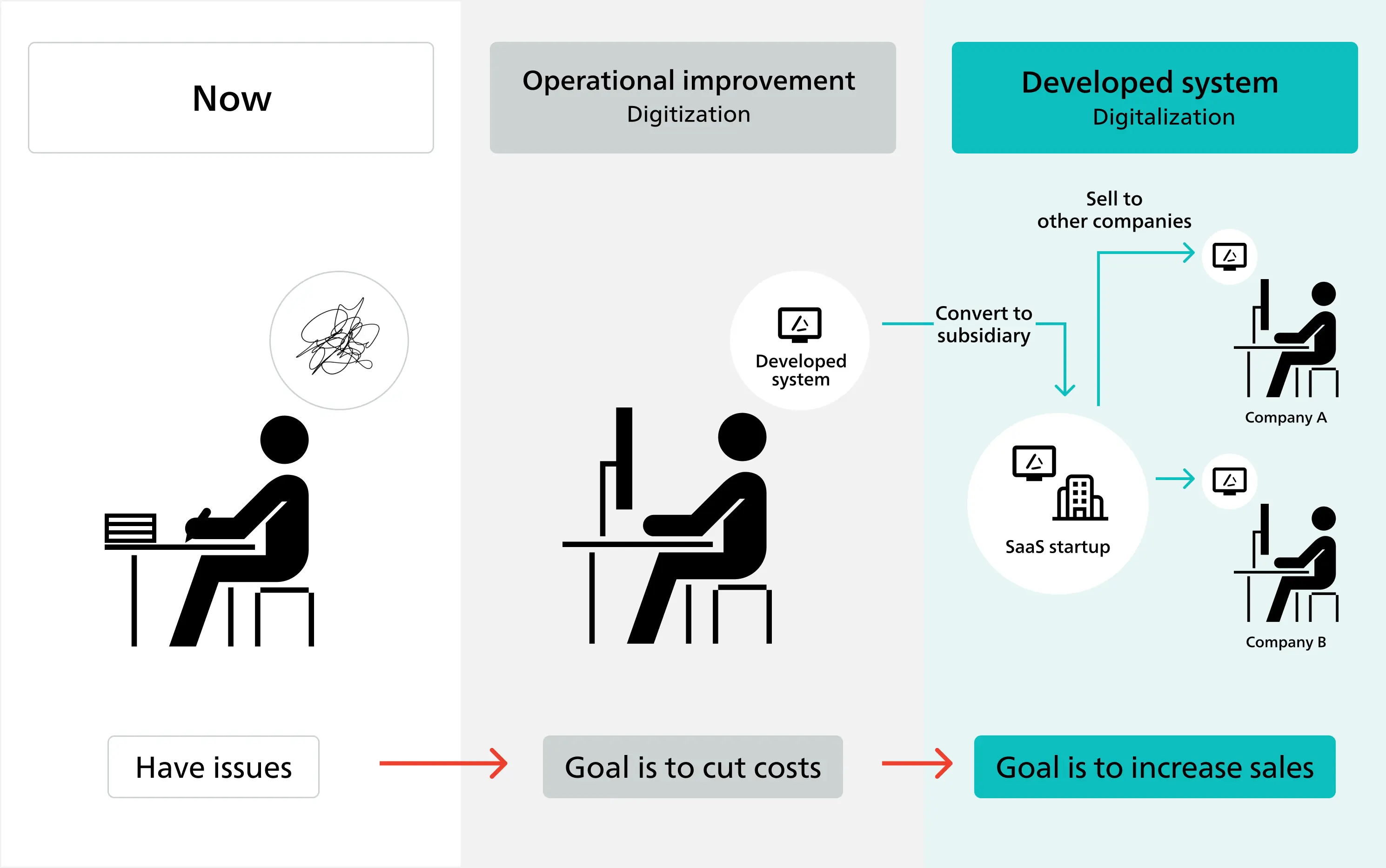 The services offered by Arent are more than just streamlining—they help you create new businesses utilizing digital technology. We bring the true DX to the construction industry by helping you digitalize your businesses.
OUTLINE
Being fully committed to our clients' we carry out everything from consultation to development to the business launch.

With Arent in your team as an IT and business management professional, you can drive your digital business development more smoothly. Additionally, where agreed, we invest in your project as one team, sharing the risks.
WORKFLOW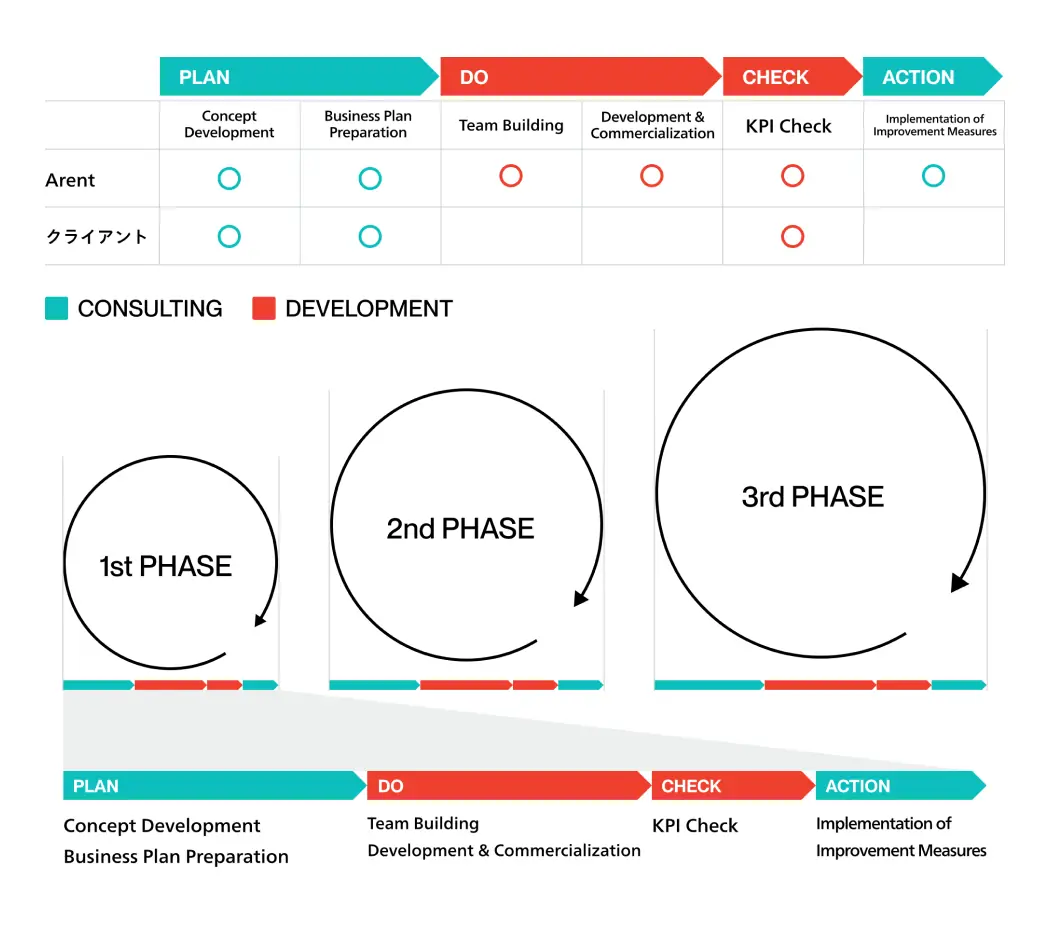 From 'high-resolution' concept design with an engineering perspective, to agile development with a predetermined end product, and to the implementation of improvement measures—we help the growth of your business by repeating the PDCA cycle speedily, working side-by-side with you.
CASE STUDY
*Some projects are currently in progress.
CLIENT
*Listed in a Japanese alphabetical order.
WHITE PAPER
Tackling the issues of the construction industry.

At Arent, we offer consulting and co-development services centering on the construction industry while also actively working on in-house development.How are we going to create new businesses? How are we going to help large corporations succeed in incorporating the lean startup approach? We have put together white papers on our vision toward the realization of true DX, featuring some of our past projects.They contain extensive data and are also useful in preparing proposal material. Click the links below to see the content.