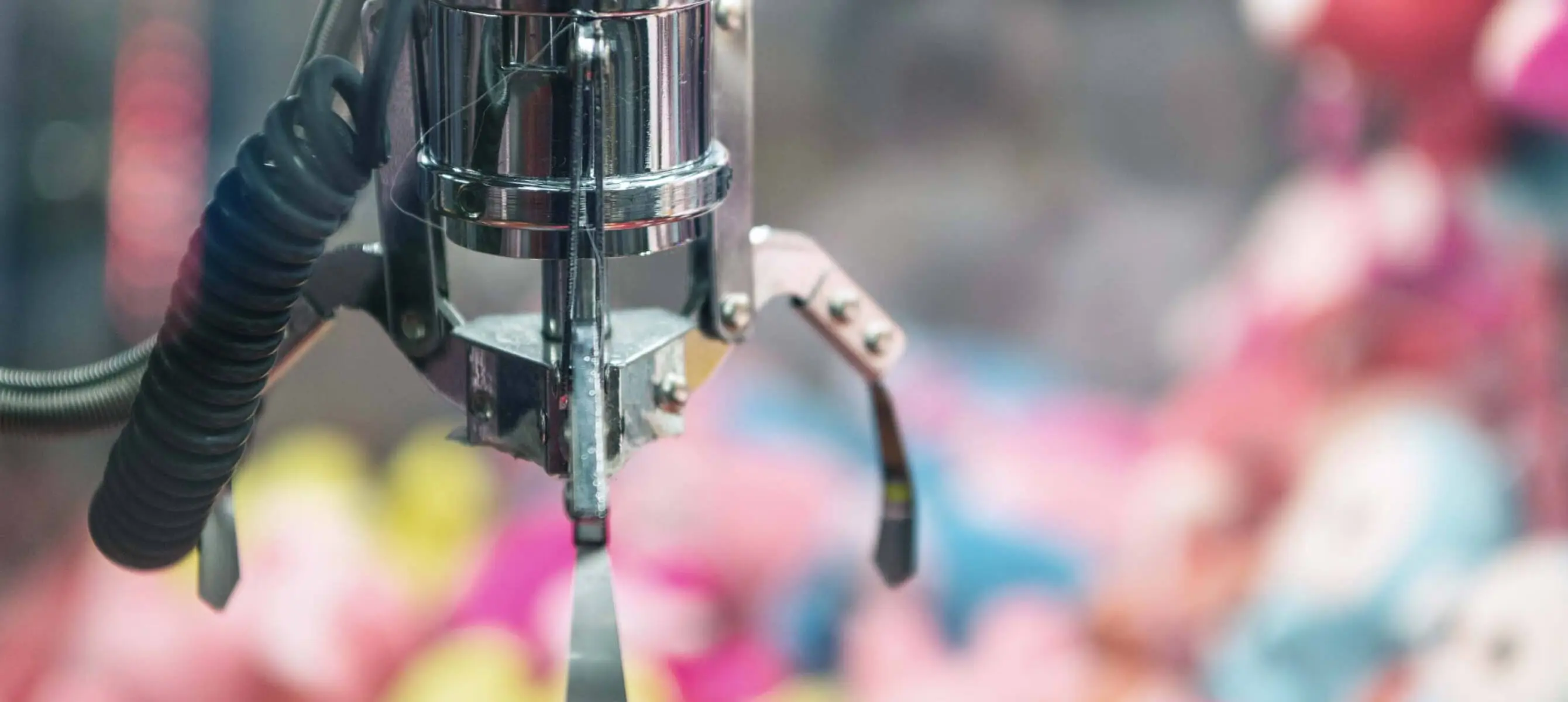 Real claw machine games playable from anywhere online.
Arent × Aeon Fantasy
"I want to play claw machine games, but I don't have time to go to the game arcade." To solve such loss of opportunity, we developed a system for playing real claw machine games remotely. You can control the claw from your smartphone or PC through the internet, and your prizes are delivered to your home. With our playful ideas and DX technology, we have succeeded in identifying and accommodating latent needs.
OUTLINE
CLIENT

Aeon Fantasy

WEB SITE
Issue

Many people are unable to go to amusement arcades, so businesses are suffering from loss of opportunity.

Solution

We set up a playing environment on smartphones for playing claw machine games.
Anyone can play claw machine games remotely during their free time.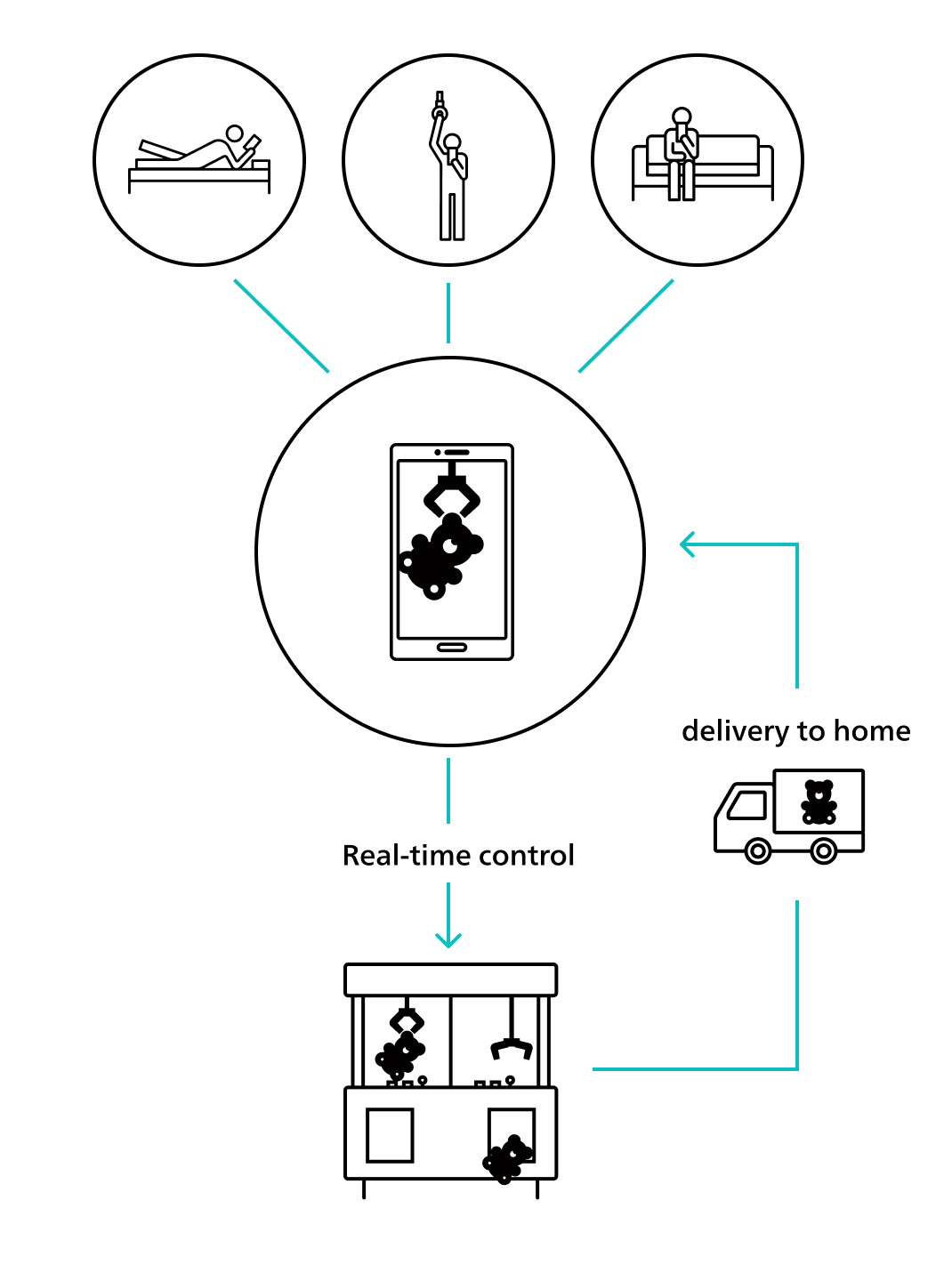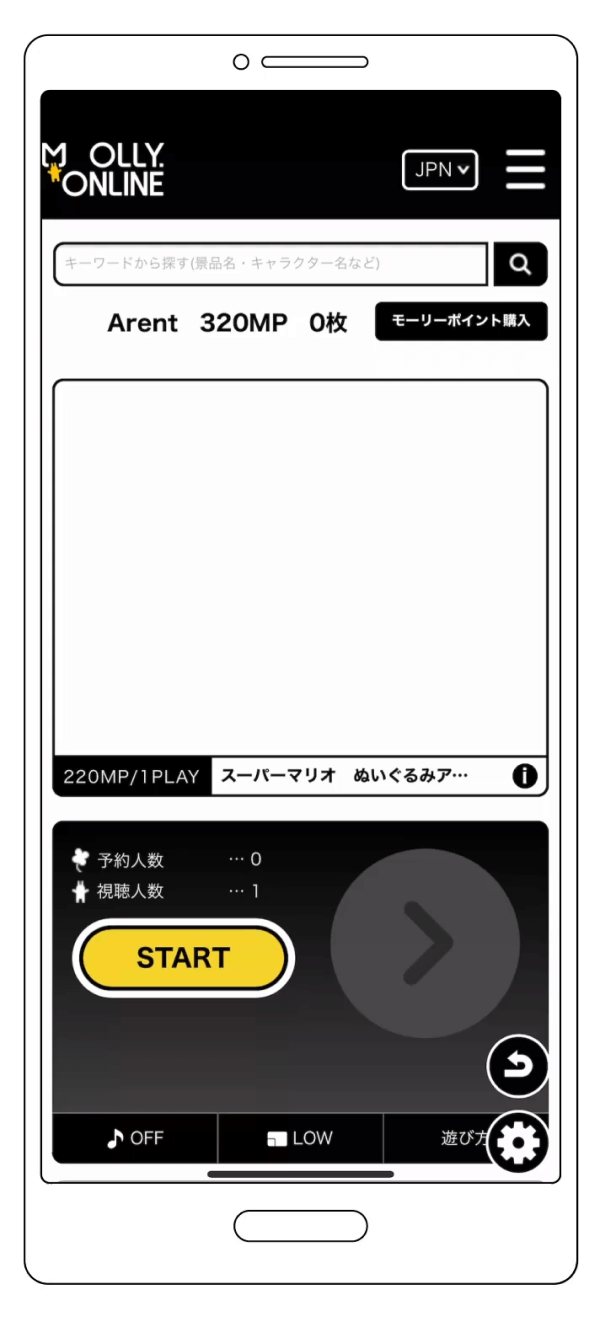 WORKFLOW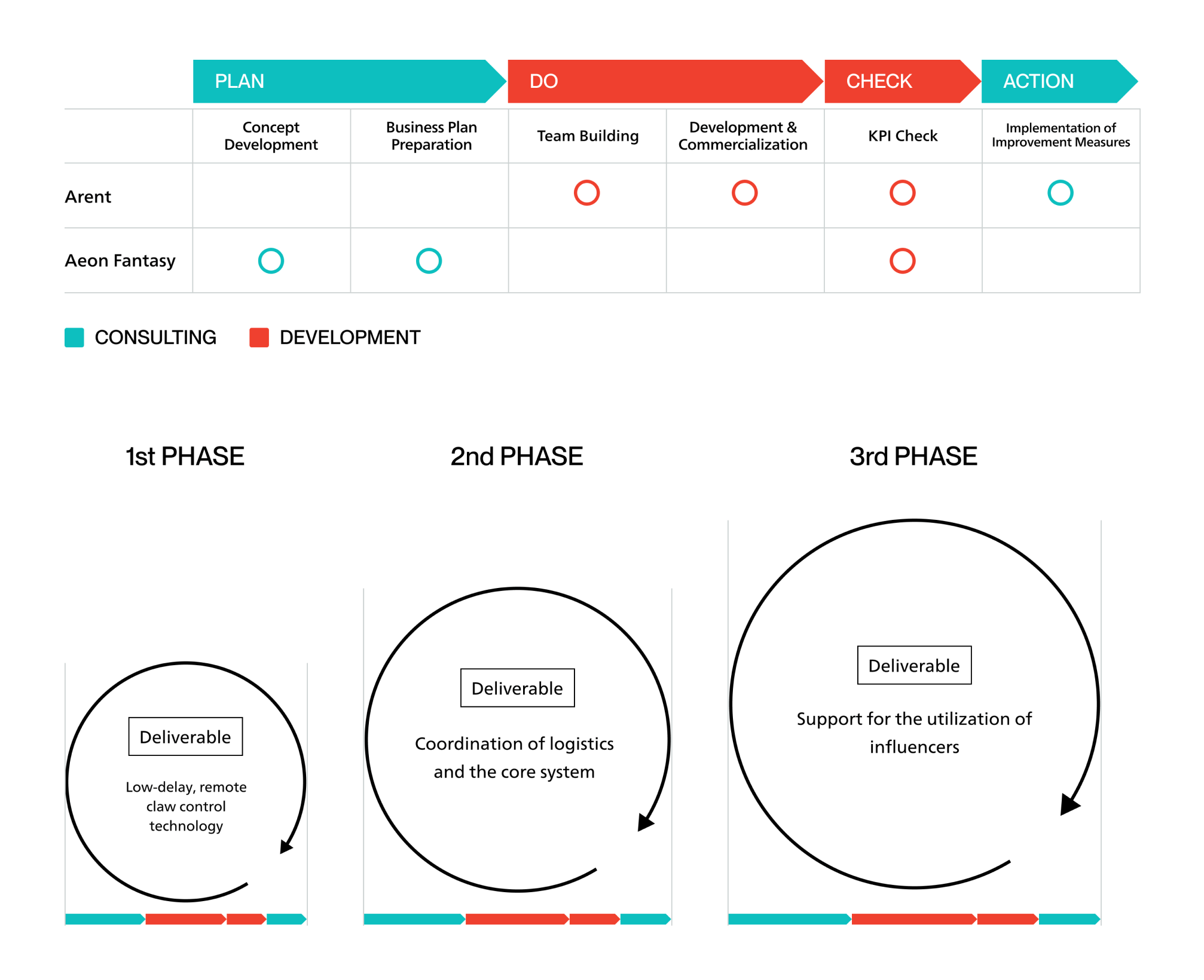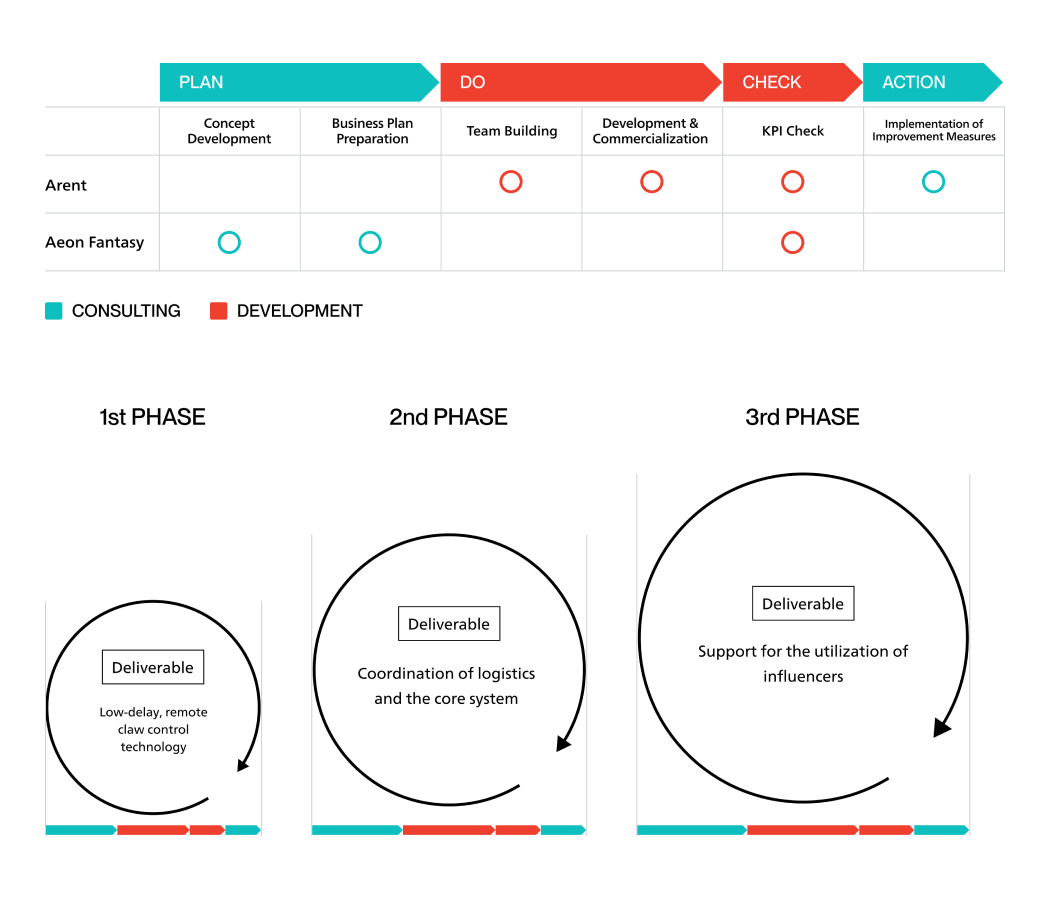 1st PHASE

With this technology, signals for controlling the claw machine can be sent and received to and from the single computer installed in the machine through the internet with low delay.

2nd PHASE

It allows you to coordinate your order placement and receiving system with Japan Post Co., Ltd.'s WMS, helping you optimize your business to the online environment without making any drastic changes to your existing workflow.

3rd PHASE

Support for conducting follow-ups on projects featuring YouTubers or VTubers and for creating promotional videos
Case Study
*Some projects are currently in progress.